---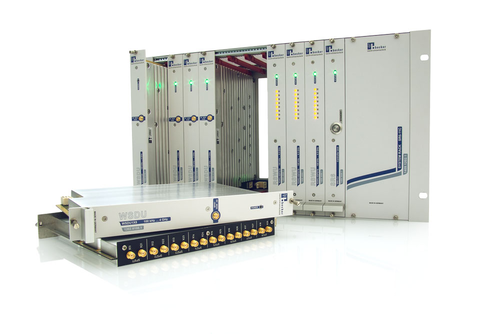 Flexible modular system for customer specific system solutions without the effort of development and construction. The range of module types covers from active multicouplers, programmable attenuators, delay lines, RF switches, switching matrices, BIAS-Ts, RF filters up to bi-directional splitters and combiners.

All types of modules are foreseen for a integration into the SR6-11C system platform. They are combinable.
Detail
The system can be integrated easily in applications with automatic sequences. It has a LAN and a USB remote interface. The instruction set builds automatically with the module assembling.
The control occurs with help of ASCII strings. Via the integrated graphic user interface (GUI) system parameters like network configuration are settable easily. The RF SMA female connectors are located on the rear sides of the modules.
Applikationen
Applications of system solutions are in the range of radio monitoring, signal distributions for broadcast and cellular, test and validation of infotainment and telematics components in production, development and service.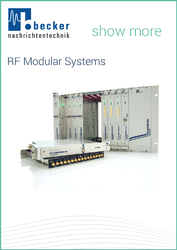 ---
Latest modification: 14.04.2023